Winlight Co., Ltd. launched the English version of "Elemental Knights R" as Nintendo Switch downloading software at the Nintendo e-shop in North America and European Australia region on November 2, 2018 (Friday).
"Elemental Knights R" This is a real-time full 3D authentic online roll-playing game (MMORPG) that you can play with ease, even from beginners to advanced players.
With a beautiful fantasy world, you can customize the character freely with a number of classes & growing functions, dress your favorite Cosplay and enjoy the adventure as you wish.
*Nintendo switch™ logo and Nintendo switch are trademark of Nintendo
Limited items of purchase benefits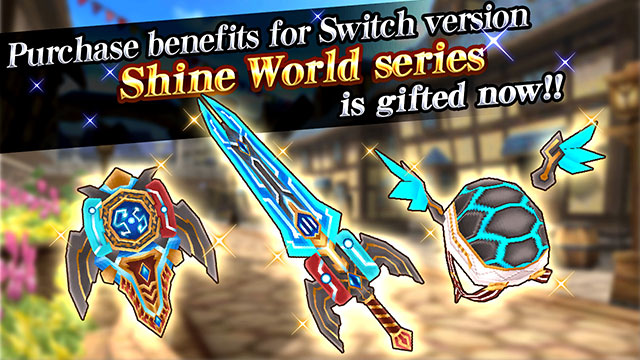 We will also distribute [limited items of purchase benefits] according to release, [release campaign] will also be carried out.
Because it compatibles to English and Japanese, you can enjoy adventure together over the country and the language.
Please enjoy the adventure of "EKO" by all means on this occasion.
Title

Elemental Knights R

Platform

Nintendo Switch downloadable software

Release Date

2nd November 2018

Price

$22.75(USD) Price is different from each region

Category

Online Role-playing game(MMORPG)

Publisher

WINLIGHT Co., Ltd.

Developer

WINLIGHT Co., Ltd.

Related URL http://rpgeko.com/switch/en